Case Study - Coople - Digital staffing agency
Home / Case Studies / Coople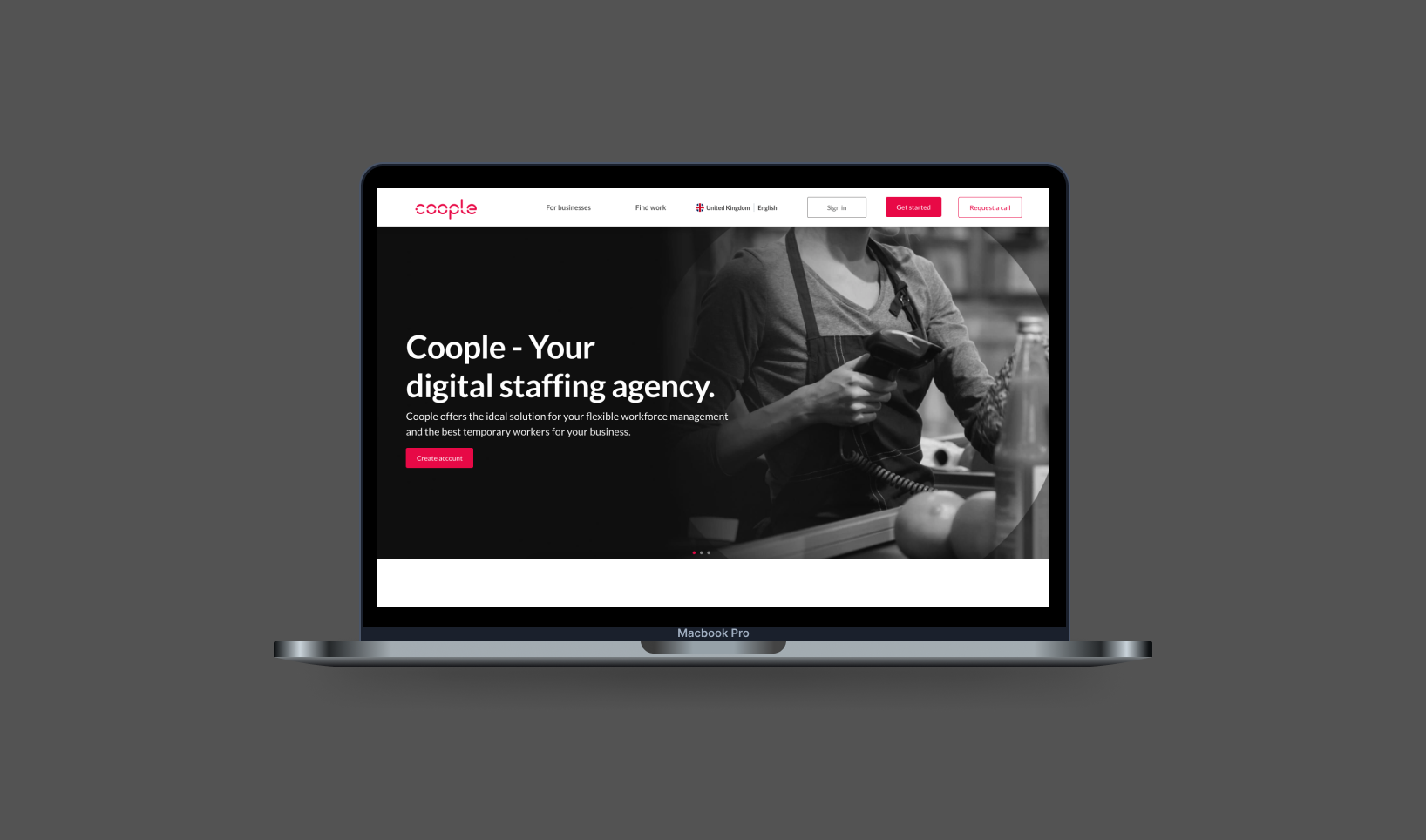 Coople - Digital staffing agency
Web Design & Development | WordPress | Plugin Development
Client: Coople GmbH
Country: Switzerland

Technologies/CMS: WordPress
Coople wants us to build a website with a new look and where they can design high-converting landing pages. The website needs to be work with their job searching web application. They are a multinational company targeting customers in various languages so the website needs to be easy to change countries and languages. Also allows recruiters and job seekers easy access to their portal.
1. To serve multiple counties and multiple languages it needs a good language management system. Because every page will have different copies for different languages. Another thing is maintaining a better user experience while moving to another country or switching languages. 
2. They want a very easy system where their marketing team works together to write blogs and create landing pages easily and promote.
3. Access to their job opening web application which is built with different technology. 
We used WordPress to build the website because they want the system to be easier to use for blogging and creating landing pages that will be easy to design and publish. Also, WordPress has a multisite feature that helps to create websites for different countries. again the WPMultilingual plugin solved the multilingual system and language-based page redirection. We modified the theme and created a few custom plugins to achieve the UX goals.
Finally, the website becomes really easy for their marketing team to create landing pages for the target campaign and clone one landing page for all other languages, and translate the page that's it. WordPress automatically redirects them to the page based on language.
This saves their time and also website is converting more customers than before.